Profile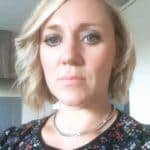 Nicola Reid
Curriculum Vitae
Education:

Keele University (1996 - 1999), Cardiff University (1999 - 2000)

Qualifications:

BSc Geology & Geography (Dual Hons), MSc Applied Environmental Geology

Work History:

Mott MacDonald 2003 onwards

Current Job:

Associate, Environmental Geologist

Employer:
Favourite thing to do in my job: Turning abandoned dirty contaminated sites into usable public spaces

About Me

Environmental Geologist

Read more

I live in Bristol with my husband and 2 children who are 7 and 3.My two children keep me very very busy. Currently I work part time –  splitting time between being a Mum and a Geologist – the two jobs couldn't be more different.

I enjoy cycling and playing tennis. As a family we love to go fossil hunting and on bike rides.

My Work

Undertaking risk assessments to redevelop brownfield sites

Read more

After studying Geography at A – Level I applied for Geology and Geography degree at Keele University in Staffordshire. I then went back home to Wales and studied Applied Environmental Geology at Cardiff University.

I got my first job and worked in Reading where I worked for 2 years on a project where some houses had collapsed into abandoned chalk mines.

I have worked as an Environmental Geologist in a consulting engineering company for 18 years .

Generally I am involved in writing reports for all sorts of different construction projects which can include anything from small car parks, to schools to huge national infrastructure projects (roads and railway lines).

This involves at looking at all sorts of different maps including geological maps and historical maps. I also look at ground investigation information which involves the digging of holes using JCBs to look at the ground or boreholes ( which takes cores of soil and rock). This helps us to test what the ground is like before we start building.

I also look at whether the soil beneath our sites has nasty chemicals in it which could affect the new development. We carry out risk assessments to determine whether the chemical levels are too high and whether we need to remediate ( clean up) the soil before development.

Another aspect of my work involves the preparation of Geology and Soils chapters for Environmental Statements. An Environmental Statement sets out an assessment of the likely environmental effects of a proposed development.

My Typical Day

Talking .............a lot!

Read more

My typical day starts by taking my 2 children to school, I then cycle the 4 miles to work……not so much fun in the rain.

The day starts with a short team meeting, I am responsible for coordinating a team of 4 soil scientists and environmental geologists. I make sure that we all have work and they each know what their tasks are for the day.

I am involved in checking the work of my colleagues to ensure they are right before sending the reports out .  I also mentor my more junior colleagues to ensure they continue to develop their skills .

Much of my daily work involves working colleagues of other disciplines, including, structural and civil engineers, ecologists, flood risk engineers…… amongst others. We talk a lot, communication and talking is very important when working together on complex problems.

I am also responsible for promoting Professional Excellence in my office which includes encouraging staff to undertake additional work outside of their daily job, developing specialist skills and liaising with schools  / university to promote STEM events.

What I'd do with the prize money

Creation of STEM event boxes

Read more

Many of our graduate environmentalists, geologists and engineers are STEM ambassadors, I would use the £500 to purchase materials to create STEM event box that our teams can take out to schools which has a number of activities they would need to promote Engineering.

My Interview

How would you describe yourself in 3 words?

Short, bubbly, enthusiastic

What's the best thing you've done in your career?

I have been involved in building numerous schools. Its great to provide facilities that can enhance the learning experience.

What or who inspired you to follow your career?

No one really inspired my to follow my career, I have always just organically followed a path doing courses and jobs I enjoy - my Mum always said the you must do a job that you love that is the most important thing

What was your favourite subject at school?

Physical geology, I loved learning about how the world is shaped and formed by natural processes.

What did you want to be after you left school?

I thought I wanted to be a teacher but my path never ended going in that direction

Were you ever in trouble at school?

Not really bad trouble - I think I used to get told off a lot for talking in lessons .........I was generally pretty good

If you weren't doing this job, what would you choose instead?

I think I would be a teacher

Who is your favourite singer or band?

Foo Fighters!

What's your favourite food?

Anything spicy, mexican food and thai curries are my favourite.

What is the most fun thing you've done?

I went to Maui in Hawaii for my honeymoon and got to watch humpback whales in the wild it was amazing

If you had 3 wishes for yourself what would they be? - be honest!

that I could go back to maui one day to show my children the humpback whales, my children grow up to be health and happy adults, that money grew on trees

Tell us a joke.

Whats the most common type of owl? A teet owl..........
---
---